Free Initial Consultations
Sarah will meet you at your home or another convenient location, or see David at his office
Appointments out of Office Hours

Surrogacy is the procedure where a couple makes an agreement with a woman (the surrogate) to conceive a child for them, carry it to term and then give her parental rights to the intended parents.
Legality
In the UK it is illegal for any third party (professional or individual) to broker a surrogacy agreement. Some intending parents go abroad to find a surrogate mother but it is important to note that if the intended parents are domiciled in the UK then English surrogacy law will apply, irrespective of the international arrangement.
Bringing in a Baby from Overseas
If intending parents have an international surrogacy arrangement then immigration advice would be recommended as they will have no status as the baby's legal parents in England and Wales regardless of rights that might be recognised in the other country.
Parental Order
To obtain parental responsibility and extinguish the status of the surrogate mother it is necessary to obtain a parental order.
New UK Birth Certificate
When a parental order is granted a new UK birth certificate can be issued which names the intended parents as the child's legal parents.
Time Limit
There is a time limit of 6 months from the birth in which to make the application to the Court and it is therefore advisable to take legal advice early.
For advice and assistance regarding surrogacy and parental orders contact Sarah Jordan on 01202 805211 option 2 or sarah@jwlaw.co.uk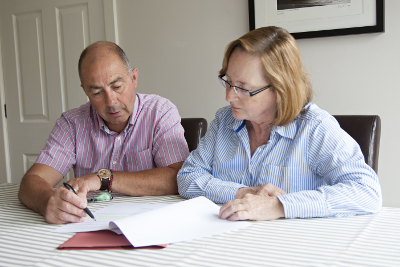 Jordan Williams Law are specialists in their field. They practice family law in the Wimborne, Poole, Bournemouth and surounding areas. Contact them now.